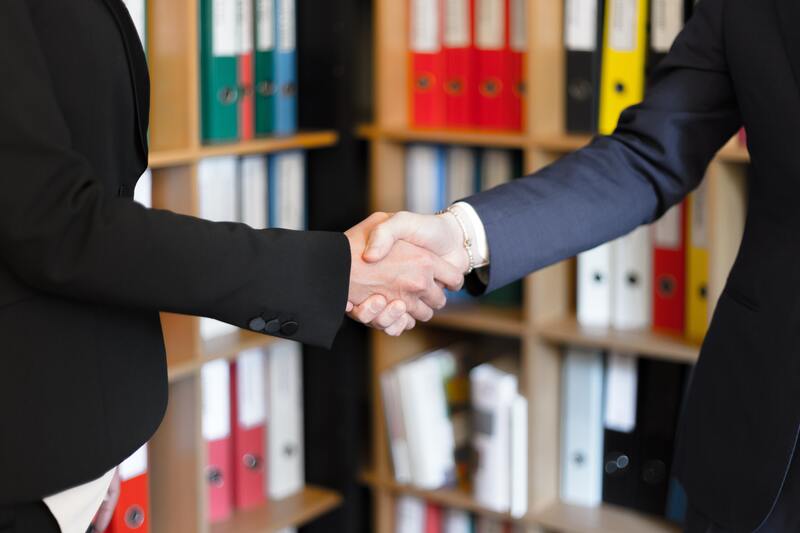 You can easily integrate your FormKeep data and ActiveCampaign. Map your form fields directly into the ActiveCampaign Contact information and start segmenting and managing your customer messages.
How to Connect FormKeep to ActiveCampaign
Make sure you have FormKeep and ActiveCampaign account login information handy.
Login to ActiveCampaign, and click on the Apps button in the lower left corner of the menu You should see a list of popular applications, in the upper right corner you can search for FormKeep
Click on the FormKeep Application icon to get to the Connected Apps / FormKeep page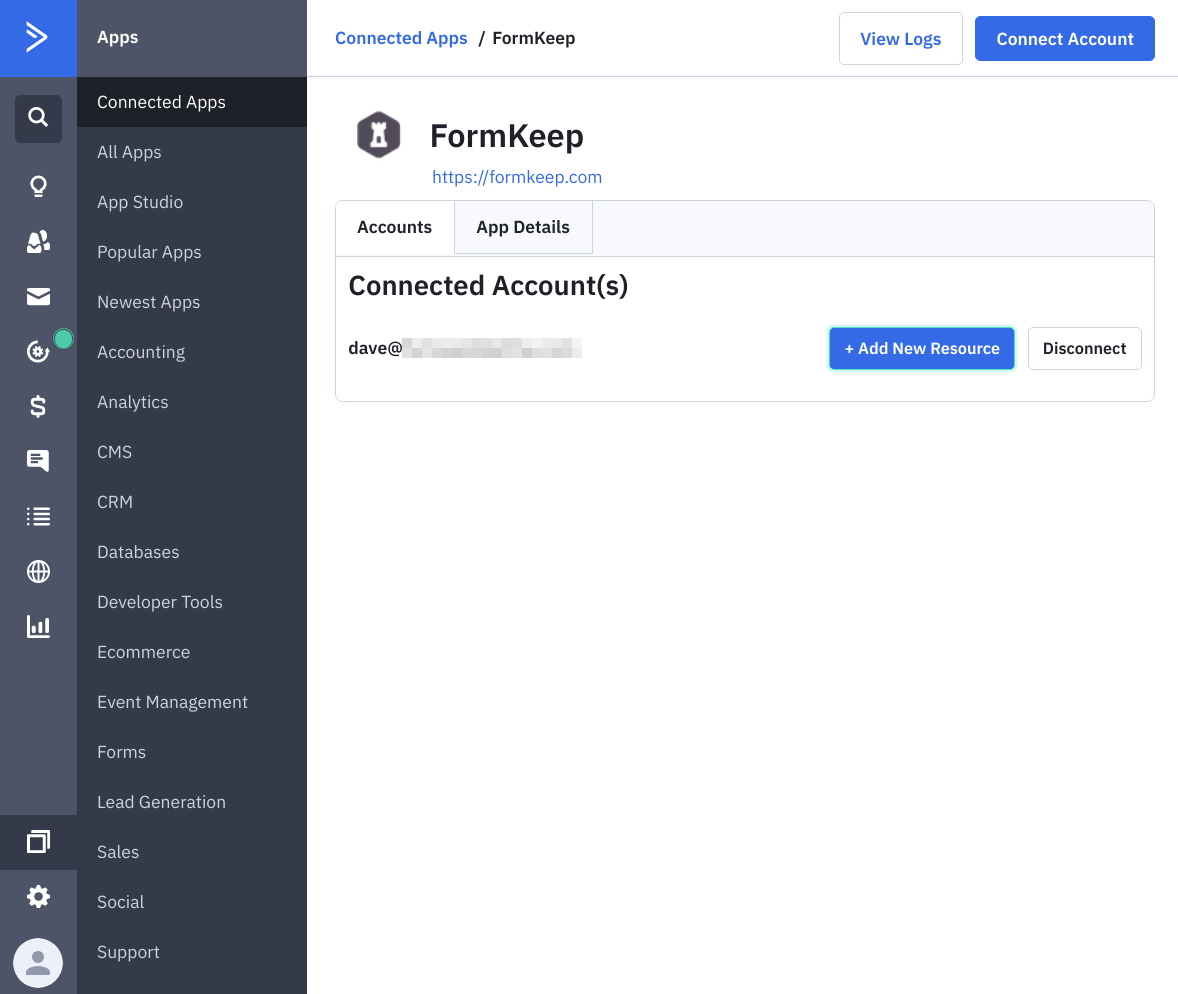 In the upper right corner click on Connect Account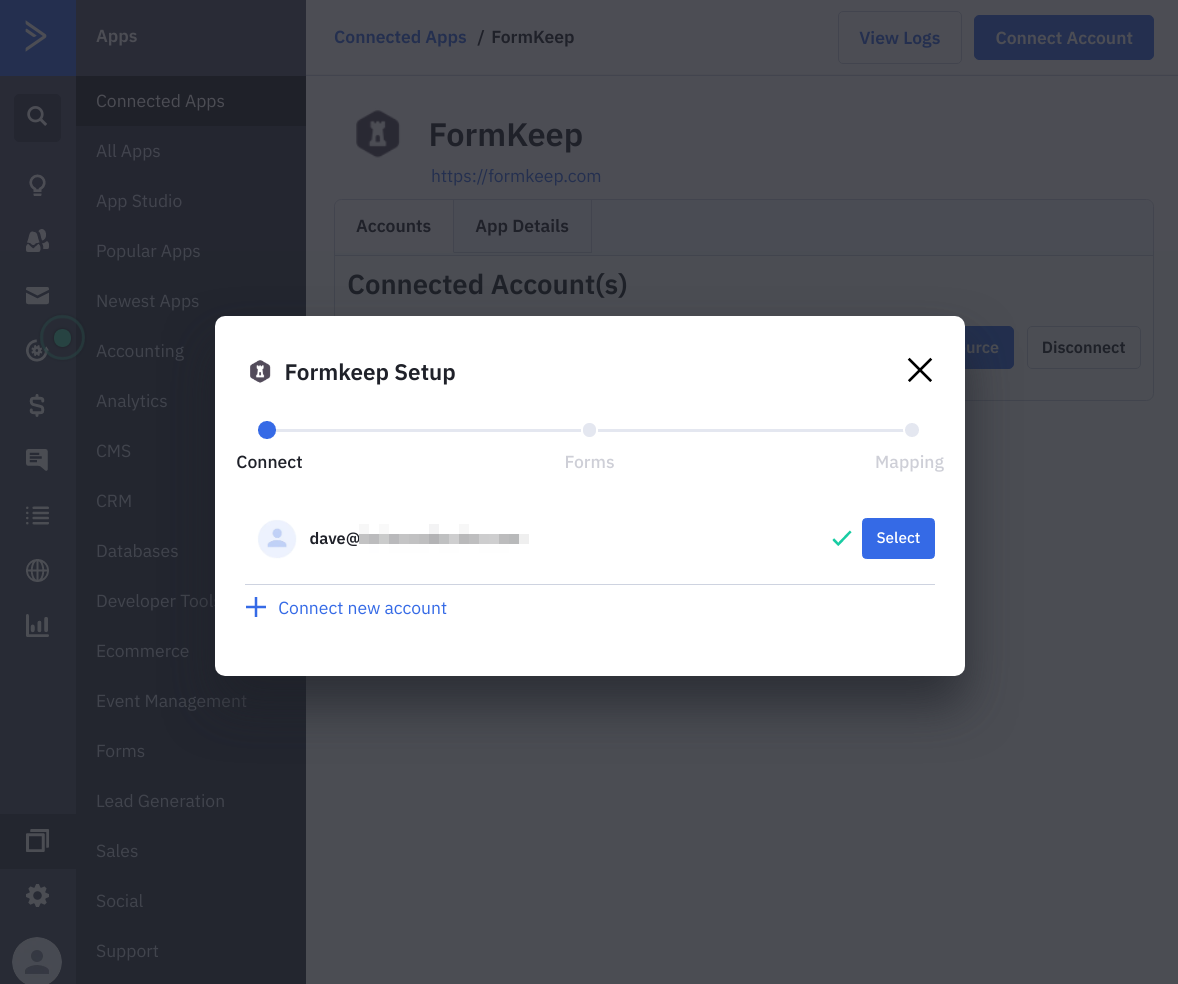 You will be asked to login to your FormKeep account. Enter your email and password for FormKeep and click the Accept button to allow ActiveCampaign to access your FormKeep information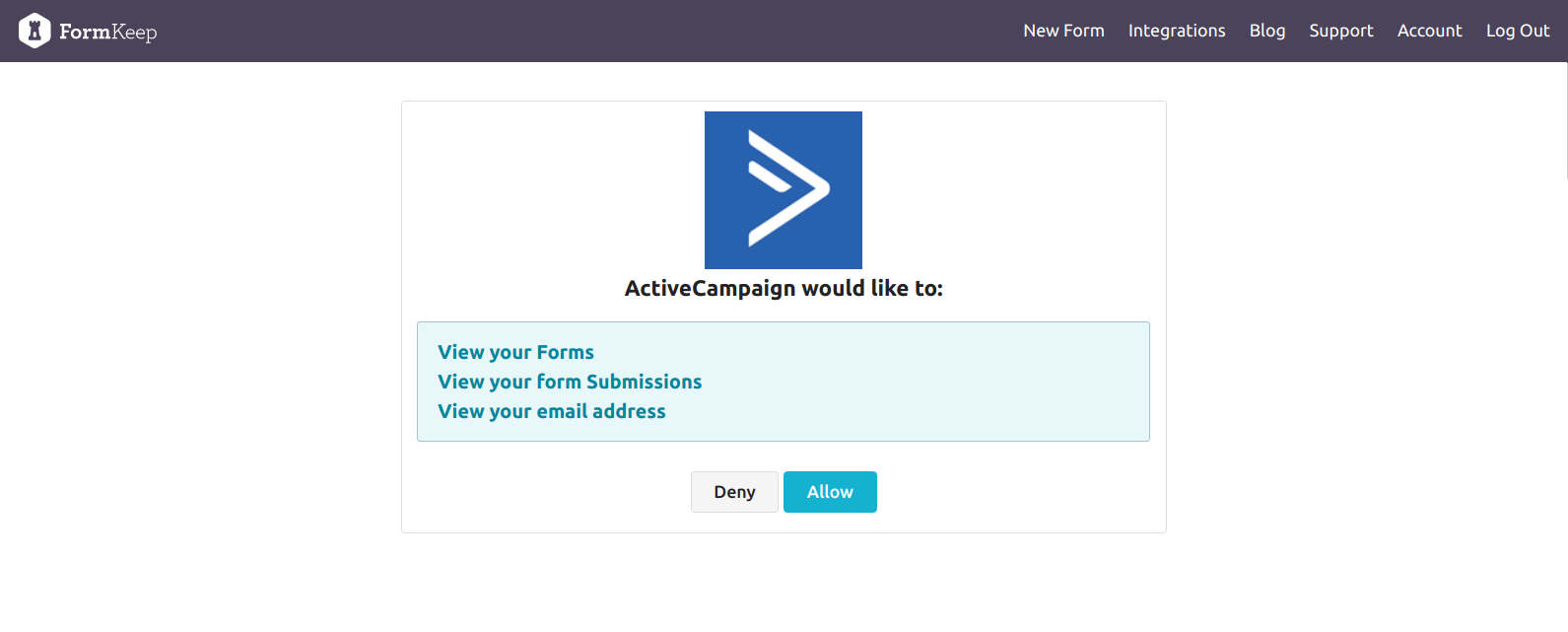 That's it! you've now successfully connected FormKeep and ActiveCampaign account.
How to Connect a Form to ActiveCampaign
Make sure you've followed the steps above to connect your account, then:
Login to ActiveCampaign, and click on the Apps button in the lower left corner of the menu
Click on the Connected Apps menu item in the upper left
You should see FormKeep in the list, click on it
You should then see your connected FormKeep account and a button called Add New Resource
Clicking that allows you to select your account to use, Click the Select button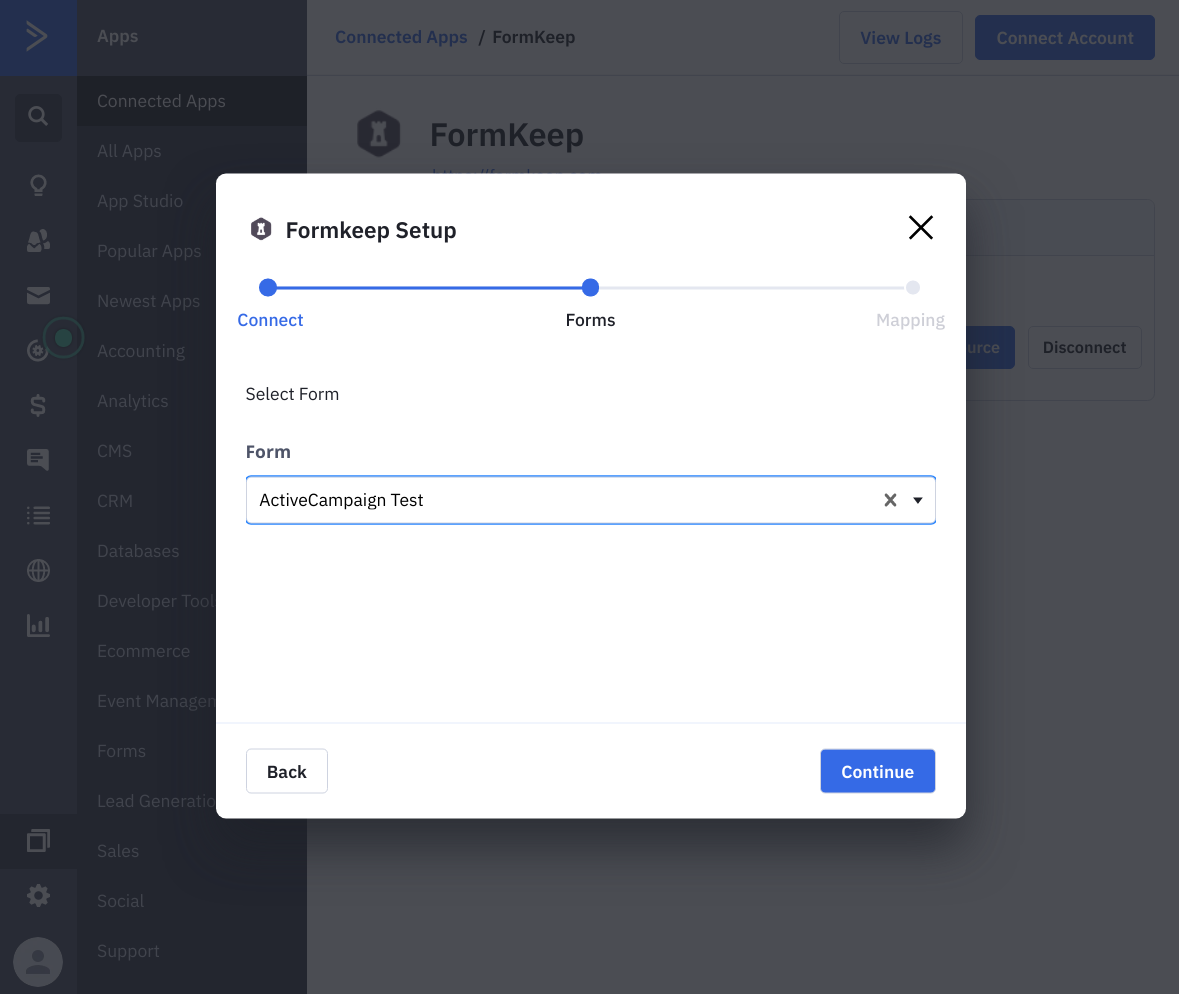 You will be presented with a list of your forms, select the appropriate form and click the Continue button.
Now you can map the fields from your form to the ActiveCampaign contact fields. You must map the email field and then optionally map any other values you have captured.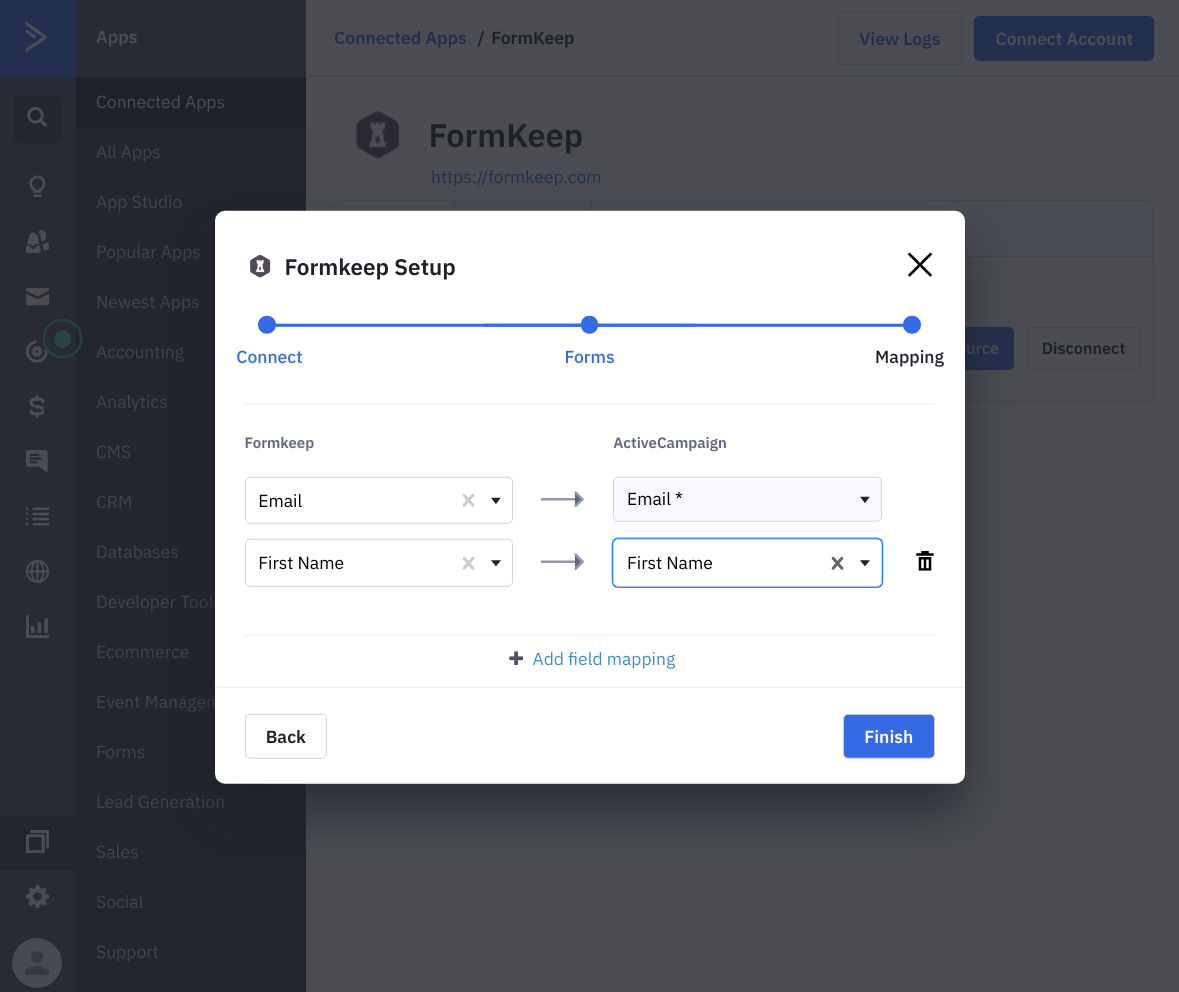 Once you've add them all, click the Finish button to complete the process.
That's it! now when forms are completed on your site they will automatically get updated in the ActiveCampaign system.
You can create workflows or control the flow of email messages based on the information you've captured.